Welcome to Fountain Media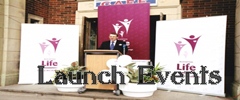 Events are a brilliant way of attracting new business and strengthening existing ties. "Fountain Media" provides a first class service in all aspects of corporate hospitality. Fountain Media is a young and upcoming event management company. Though the company is new in the market, it is equipped with an energetic team of individuals bringing together their experience with the industry to create a unique enterprise.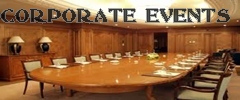 The young minds behind Spate fire Events & Services approach their ventures with confidence and creativity, making sure that every event is nothing less than a masterpiece. The company is dedicated to giving their clients the best solution for their event management needs. The team's taste for an uncompromising perfection along with the comprehensive database of resources Spate Fire has at its disposal is just the blend a successful event needs.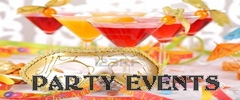 At Fountain Media, the satisfaction of the client is of utmost importance. We provide excellent client servicing and flawless execution making the whole ordeal of organizing an event, a pleasant and comfortable experience. Fountain Media is a team of Young, Creative, Enthusiastic and Dynamic professionals with a sparkling stream of ideas, having experience in the field of Advertising, Promotions & Events Management.